Captain Richard Howe
Managing Director

Email: richard.howe@marclaim.com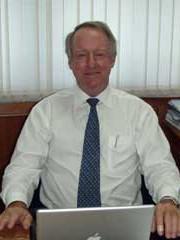 Richard is an Australian citizen and a Singapore permanent resident. He has been living and working in Singapore since 1980. He holds a British Master's Class 1 certificate.
During his seagoing career he sailed on a variety of dry-cargo vessels including general cargo, liner, passenger, bulk and container ships. He has extensive experience with sensitive cargoes (mineral sands, grains, etc. from Australia; fertilizers to Australia) and is frequently called to assist owners and charterers when vessels are scheduled to call at Australia.
Richard was Operations Manager for a large chartering/operating company and a large ship-owner before moving to Singapore, where he managed a substantial shipping agency and ship-broking company for 5 years. After a 2-year sabbatical, during which time he completed a single handed circumnavigation of the world via Cape Horn, he started his own company, Maritime Consultants; and later Maritime Claims & Services Pte Ltd (MCS). He qualified as an ISO/ISM Lead Auditor and Arbitrator and became a member of the Singapore Institute of Arbitrators and the UK-based Chartered Institute of Arbitrators and has since acted as Arbitrator in a number of charter-party disputes in the region. He is instructed by various legal firms to assist with nautical advice and attends Court as an expert witness on various matters.
His practical and commercial experience have resulted in his services being utilized by P&I and Salvage companies for assignments throughout the Middle-East and Australasia, including Iraq, UAE, India, Malaysia, Thailand, Philippines, China, Korea, Japan, and Australia.
In common with the other senior surveyors in MCS, Richard undertakes vetting inspections of bulk carriers on behalf of Rightship Pty Ltd. He is also an approved surveyor for the Panama Authorities.
---
Stanley A.S. Paul
Director & General Manager
BE., Chief Engineer(Class 1), Chartered Engineer, FIE., FIMarE., AVI., MIIMS., Rightship Approved Surveyor

Email: stanley.paul@marclaim.com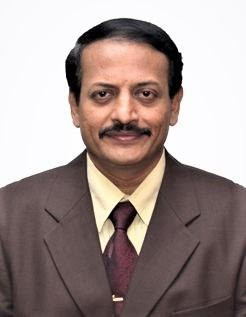 Stanley is a former Chief Engineer with 10 years seagoing experience from Junior Engineer to Chief Engineer on Bulk Carriers, Oil Tankers, and Container Carriers.
After being invited ashore he has had 21 years experience in the marine sector. This included Class Surveyor in India, Technical Superintendent and Fleet Head (Technical) and Project Head (Technical) in Hong Kong and Singapore for 8 years.
For the past 13 years he has been a Marine Consultant for MCS and a variety of large owners and groups. Assignments included new-building and repair projects in Shipyards, Hull & Machinery and P&I matters including collision and machinery damage investigations, surveys and condition surveys, pre-purchase condition surveys, Bunker disputes and quantity surveys, Vessel underperformance surveys, Vetting inspection of Bulk carriers for RIGHTSHIP and Offshore vessels for IMCA, Pre-vetting inspection of Oil tankers, Audits such as ISM, ISPS & MLC, Flag inspections, Condition surveys for Banks, Independent Technical Advisor for Commercial operators and Ship owners, and Expert Witness during arbitration hearings in the SIAC.
---
Captain Matthias Fuchs
Senior Marine Consultant
Master Mariner, MNI, Dip. Eng'r, Rightship Approved Surveyor

Email: matthias.fuchs@marclaim.com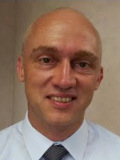 Captain Fuchs is a German citizen. He holds a Masters (F.G) Certificate of competency and has a total of 16 years at sea on General Cargo, Passenger, Bulk Carrier, and Container vessels.
He has sailed as a Master for 8 years on container vessels up to 9,200 TEU. After coming ashore, he joined Maritime Claims & Services Pte Ltd in 2013.
Captain Fuchs carries out Full Condition surveys, Rightship inspections, Pre-purchase, P&I Entry, Cargo and Vessel Damage surveys. During his time with MCS he has considerable experience with vessels proceeding to Australia and carries out pre-AMSA inspections and cargo hold inspections for vessels scheduled to load grain and mineral sands.
He is a qualified ISO Lead Auditor and carries out DOC, ISM, and ISPC audits and also a qualified Rightship inspector.
---
Captain Syed Borhan
Senior Marine Consultant
Master Mariner, Rightship Surveyor

Email: syed.borhan@marclaim.com
Captain Syed Borhan is a Master Mariner with 25 years seagoing experience in Container vessels, Oil Tankers, and Chemical Tankers (IMO type II & III), including 5 years in command.
He has extensive experience of safe tanker practice in all ranks and experience with carriage of containers, crude oil, clean and dirty petroleum products, chemicals, molasses, palm and vegetable oils. He is also experienced with Chemical Tanker tankers and cleaning operation for sensitive cargoes.
His shore experience includes Ship Management, Marine Superintendent HSSEQ (DPA/CSO) for Singapore based Ship Owners and a major Ship Management company, handling their bulk carriers, Oil Tankers, Chemical Tankers, Asphalt Tanker, LPG Tanker and FPSO. He also has good experience in taking delivery and commissioning new vessels.
Captain Syed Borhan is a qualified ISO Lead Auditor and carries out Internal ISM, ISPS and MLC audits. He has 3 years' experience as Marine Consultant and specialises in pre-purchase Inspections, vessel suitability inspection for terminals, VLCC Cargo System Analysis for Oil Majors, STS opertions and Cargo Superintendency, Navigation Audit, and TMSA gap analysis etc.
Since joining Maritime Claims & Services Pte Ltd his skills have been developed. He is now an approved Rightship Inspector.
---
Captain Senthil Rengaraju
Senior Marine Consultant
Master Mariner, BSc. (Nautical Science)

Email: senthil.rengaraju@marclaim.com
Captain Senthil Rengaraju sailed as Master in VLCC and Chemical carriers and as Chief Officer and junior ransk on Chemical Tankers, Crude Oil tankers and container ships. He has 23 years of experience in the Marine Industry and has developed his knowledge whilst dealing with and carrying a variety of dangerous cargoes. These include Crude oil & Oil Products, varies Hazardous Chemicals. However he had extensive experience in VLCC and was involved in various operations including Cargo operations, Tank Cleaning, Dry dock preparation, USCG inspections, vetting, Third party audit, PSC inspections and troubleshooting abilities in emergency situations.
Captain Rengaraju served as Marine manager and actively involved in multi-task role as Operator, Planner, Crewing, Chartering and maintenance guidance / Flag state. Classification society inspection / Audit / Special Survey. He also served as Marine Superintendent in a Ship Management Company at Singapore, handling self-unloading Bulk and Container vessels.